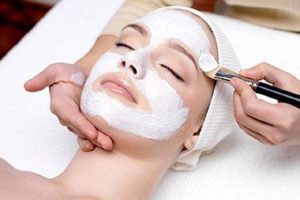 Practicing proper skin care is a vital step towards beautiful, glowing skin. Facial treatments renew, tone and clarify the skin.
European Facial
(60 minutes) $95
Tailored according to each individual's skin type and condition. This authentic European facial offers an exfoliation treatment, steam, extractions, a deep neck and shoulder massage which tones and relaxes the facial muscles and a customized mask. Add Deep Exfoliation Peel $25
Petite Facial
(40 minutes) $65
This treatment includes a deep cleansing, extractions, exfoliation and a custom mask to fit your needs. (Does not include massage)
Deep Exfoliation Peel
(30 minutes) $70
33% Glycolic Acid Peel. Includes cleansing, deep exfoliation peel and a custom mask to fit your needs. (Best results are obtained if the peel is used 1x/week over a 6 week period. Schedule 6 Deep Exfoliation Peels, pay in advance and the 6th treatment is FREE)
Call our office at 603.828.7309 to schedule your next Skin Care Service or Facial in downtown Portsmouth NH at 97A Chestnut Street. We proudly serve clients from Greenland NH, Newington NH, Dover NH, Stratham NH, Exeter NH, Rye NH, as well as, York, Kittery, Elliot ME.